Top 10 World's Most Influential Sports Stars
|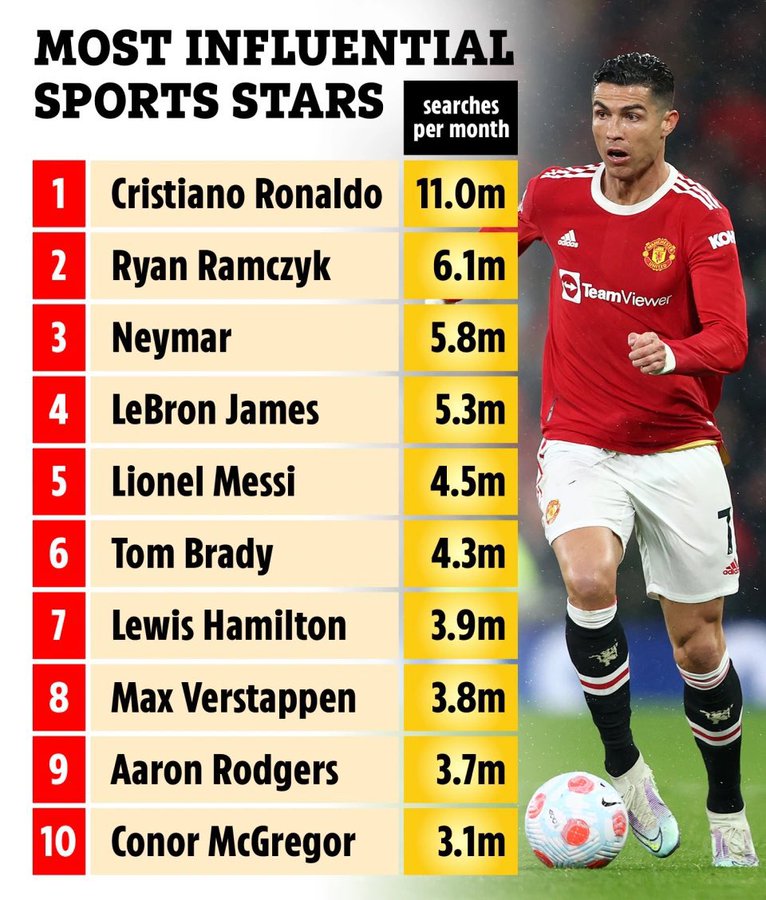 Sports stars are some of the most influential figures out there, as proven by Cristiano Ronaldo boasting the most Instagram followers of anyone in the world, 459 million.
Taking the Forbes Highest-Paid Athletes rich list, Of course, Cristiano Ronaldo tops the list by a long shot with the Manchester United forward having a monthly search volume of 11 million.
The world-famous goalscorer also earns around £93.8 million a year.
Closely following Ronaldo in second place, with around five million fewer monthly searches per month, is the New Orleans Saints offensive tackle Ryan Ramczyk with 6.1m monthly searches as he earns £31.7 million annually.
Below are the top ten.